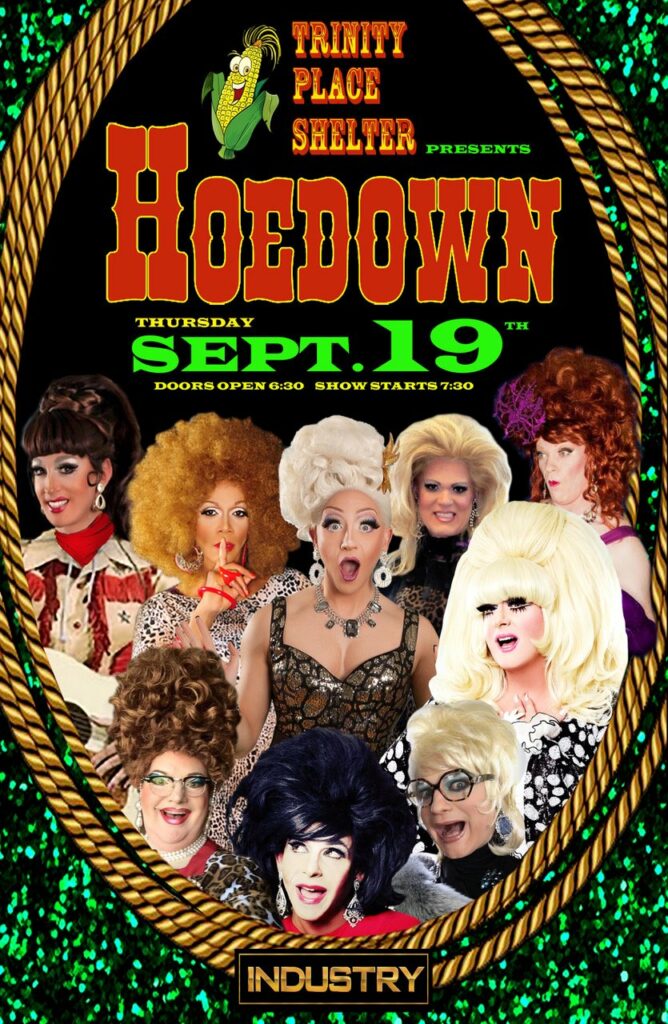 Trinity Place Shelter presents "Hoedown!"
Industry
New York, NY
Join Lady Bunny and others as they kick up their boots for Trinity Place Shelter!
Appearances by Lady Bunny, Harmonica Sunbeam, Jackie Cox, Cacophany Daniels and more to be added!
Doors open at 6:30 pm, show at 7:30 PM!
A raffle with fabulous prizes!
Trinity Place Shelter's mission is to help homeless lesbian, gay, bisexual, transgender or queer (LGBTQ*) youth and young adults in New York City to safely transition out of the shelter system and grow into independent, positive, and productive adults.